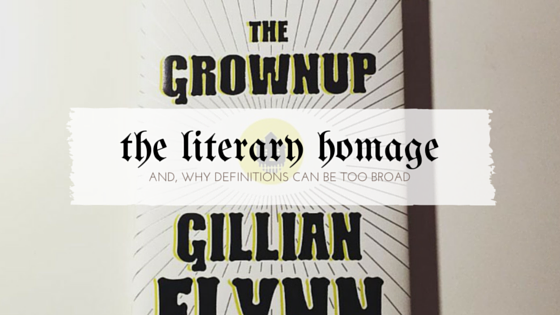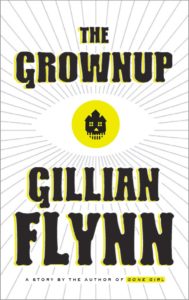 Title:

The Grownup

by Gillian Flynn
Published by Crown
Published: November 3rd 2015
Genres: Fiction
Pages: 64
Format: Hardcover
Source: Blogging for Books
Buy: Bookshop(afflilate link)
Goodreads


I get really critical when it comes to genres. Especially critical when the genre is a glossed-over one. The Grownup is touted as an homage to the "classic ghost story." There aren't any ghosts in Flynn's short story. Not really. After I read this, I thought back to my courses on Gothic literature and sensation fiction. This is a story meant to titillate the senses, to make you jump out of your skin a little bit. There's an old house with blood stains, a "psychic" woman, a "psycho" woman, strange children, and stranger behaviors emanating from an even stranger house. The Grownup felt more like an homage to the Gothic style rather than the ghost story. Ghost stories come in all forms, so I feel like that's not descriptive enough. And I do get it, the average reader will be more interested in the ghost story as the word "Gothic" brings up romantic silliness and grandiose language.
The story starts out normally. Well, normally for Flynn. It gets progressively weirder the more the narrator gets involved with Susan Burke. And by act three, shit hits the fan. Is Susan trying to kill the narrator? Is her stepson? Is anyone trying to kill anyone, and is everyone just a little off their rocker? It ended on an open note, and you can't really get from the ending whether or not it's going to end well for the narrator. However, if you are reading it as if she's writing this herself, the end of it is quite literally the end. She possibly never got the chance to finish writing her story.
I like Flynn's writing. I wanted more of The Grownup. I didn't realize it was a standalone printing of a short story I read in George R.R. Martin's Rogues anthology until I received it in the mail and read the front cover (sometimes I like to be surprised by things by authors with whom I'm familiar). I admittedly have only read this and Gone Girl (I own the other two), so this makes me want to bring up her other titles to a higher spot on my TBR because she writes fascinating women.
This book was provided to me by Blogging for Books for review. All opinions are my own.