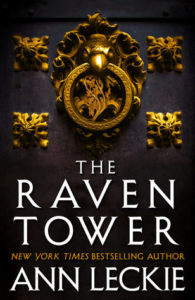 Title:

The Raven Tower

by Ann Leckie
Published by Orbit
Published: February 26th 2019
Genres: Fantasy
Pages: 416
Format: Hardcover
Source: Publisher
Goodreads


Gods meddle in the fates of men, men play with the fates of gods, and a pretender must be cast down from the throne in this breathtaking first fantasy novel from Ann Leckie, New York Times bestselling author and winner of the Hugo, Nebula, and Arthur C. Clarke Awards.

For centuries, the kingdom of Iraden has been protected by the god known as the Raven. He watches over his territory from atop a tower in the powerful port of Vastai. His will is enacted through the Raven's Lease, a human ruler chosen by the god himself. His magic is sustained via the blood sacrifice that every Lease must offer. And under the Raven's watch, the city flourishes.

But the power of the Raven is weakening. A usurper has claimed the throne. The kingdom borders are tested by invaders who long for the prosperity that Vastai boasts. And they have made their own alliances with other gods.

It is into this unrest that the warrior Eolo--aide to Mawat, the true Lease--arrives. And in seeking to help Mawat reclaim his city, Eolo discovers that the Raven's Tower holds a secret. Its foundations conceal a dark history that has been waiting to reveal itself...and to set in motion a chain of events that could destroy Iraden forever.
Give me all, and I mean
all
, of the unconventional narrators in fantasy and science fiction,
please
. I read this right after finishing Marlon James's
Black Leopard, Red Wolf
, and these two books will always be paired with each other in my mind. Each are different from what's often expected out of fantasy, and both of these are game changers on what I personally will expect from fantasy from now on.
Ann Leckie's The Raven Tower is told from the perspective of a god who resides in stone and who has lived in their particular stone for hundreds of thousands, if not millions, of years. The Raven Tower takes some time to unfold, as the god in the rock spends their time thinking about everything in the grand scope of everything from the beginning of time. It had a very Rosencrantz and Guildenstern Are Dead approach to a Hamlet-like fantasy, and I loved that. I'm the kind of reader who loves that sort of thing. Give me the perspective of someone not directly involved in the action of the story.
Because the god is a rock, The Strength and Patience of the Hill, the narrative is exploratory, and you must be patient, because patience pays off in the end, like a rock rolling downhill and gaining momentum. The final quarter of the book is unputdownable and made my patience in letting the narrator tell Eolo his story, this story they have heard, well worth it in the end.
If you're ready for something new in your fantasy, something for your mind to chew on and think about, and something a little philosophical about what it means to be involved in a story and what it means to be a god, pick this up. It's already one of my favorite reads of 2019.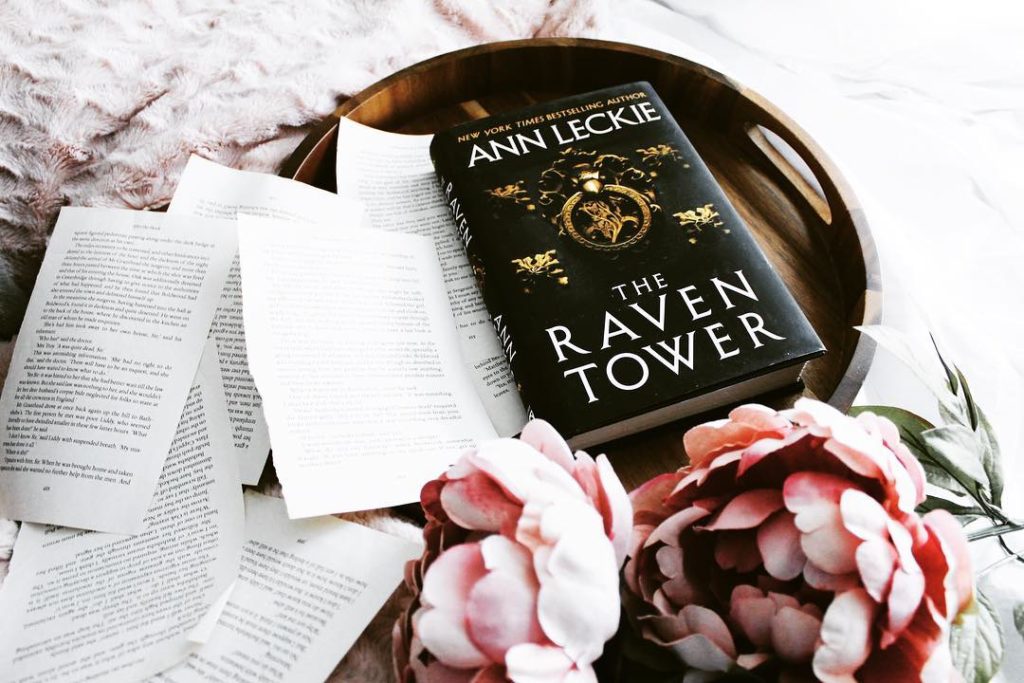 Thank you to Orbit Books for sending me a complimentary finished copy of this book to read! All opinions are my own.